For my show, "The Endless Frontier", at WWA Gallery in Culver City, CA with David Chung.
WWA Gallery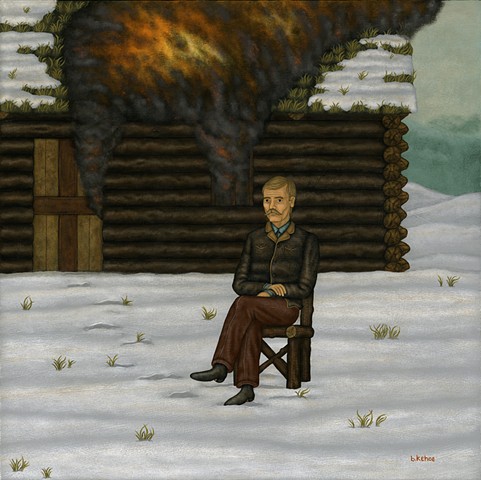 I am an artist currently located in Pittsburgh, PA. I graduated from Temple University in 2001 and use my degree as source of constant self amusement.You may ask me why I opted to get a communications degree and my answer would be a blank stare followed by an exploding M80 which would give me time to escape into a dark alleyway where I could sob unashamedly.
My influences are nature, Americana, comical violence and uncomfortable situations.
I also got into picture framing in the past couple of years. I went to a picture framing school located on a very Long Island in New York... it was indeed long and kind of strange. But I learned a lot about framing and most importantly I learned how to do things the right way. I only use quality mat and materials... all acid-free and I seal the work to keep dust and sneaky pet hairs out. I wanted to offer proper framing while staying affordable. I know too many people with beautiful prints sitting in a pile in a dark corner instead of on a wall... myself included. Part of the reason I got into framing.
If you are in the Pittsburgh area I can meet you and discuss framing options in your budget.